An 18-year-old Romanian girl is currently selling the rights to her virginity at a German auction site; she is still going for a realistic price, so this may be the opportunity less wealthy virgin-hunters are looking for.
Alina Percea, a student, stands at 5 feet 7 inches (173 cm), weighs 108 pounds (49 kg) and is fluent in English. Alina guarantees buyer satisfaction, promising that she will create for the winning bidder a romantic ambiance to make the taking of her virginity a memorable experience.
A medical certificate verifying her innocence is available to those who require further assurances that the merchandise is in a pristine and unsullied state.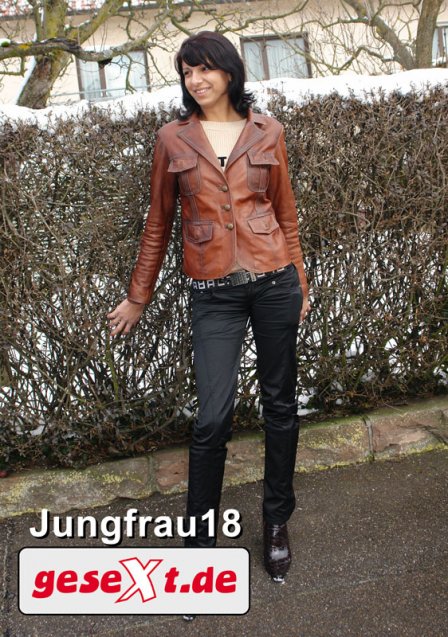 Additionally, the winning bidder is asked to pay reasonable travel and lodging expenses, as Alina prefers that the transaction occur over the course of a weekend rather than in a single encounter.
If the winning bidder brings a health certificate showing that he is free of disease, Alina states that she is willing to forgo the use of condoms. Alina will use a birth control pill as a reassurance against potential future encumbrances.
Alina hopes to use the money to fund her future studies. She also hopes that this process could result in a potential husband, perhaps a rich one who lives in a developed country…
The current bid stands at a paltry €5,033, a relative bargain considering the millions paid for older, less attractive goods. This is a one-time offer, unsurprisingly.
It is not known whether Alina is using this opportunity to escape an uncomfortable home life given that sexual relations between family members have just been given free reign in Romania.
Bids for Alina's virginity can be made at
Gesext
_________________

Admin





Number of posts

: 180


Registration date

: 2009-03-18


Age

: 29


Location

: Utopia



Lol, this is kind of pathetic. Besides, she's not -that- pretty.
agreed with real..its pathetic and shes not very pretty..shes alright but still very pathetic..



Number of posts

: 26


Registration date

: 2009-04-02


Age

: 27


Location

: Illionis



Pretty or not... Buying someones freaking innocence >.< thats *bleeping* putride and disgusting.. ppl should be *beeping* ripped apart and fed to wolves for this *bleep*.
Just goes to show how the world thinks of human sanctum and solace innocence.
also ... i would bang her if she wasnt a virgin, tho i wouldnt buy her for a sack of whole grain flour. *shakes fist in the face of humanity* *beeping* world is disgusting >.< she should be *beeping* slapped and put in a prison cell for a few years, maybe she will respect human life and innocence a lil bit more that *beeping* ...... im gonna shutup now. -.-
Lol, it shows people will buy anything.



Number of posts

: 36


Registration date

: 2009-04-04


Age

: 28


Location

: At your bed with blood stained knife



Its shows you what the world has resort to, and its only gonna get worse unless something catastrophic FORCES all the goverments and countries to unite and throw away the stupid *beep* for at least 5 seconds to Unite and fight whatever it is that would take that to happen, The world needs a wakeup call, Nuclear Holocaust or Alien Inva. Something... *votes for a Zombie invasion. i r ready*
hope you got a GasMask,, this is gonna be a hotzone mofos
You know that Jordan and I are going to do this. Baptism by fire when we take over the world~
Real wrote:You know that Jordan and I are going to do this. Baptism by fire when we take over the world~
Just remember who will hold the torch in his hand while you 2 watch the flames manifest

*grabs the molotoves, JP8, and C4 composite* thats right i am the firestarter mofos *puts on gasmask and gives earth the spongebob rapeface.
Let's set the world aflame >O. xD



Number of posts

: 38


Registration date

: 2009-03-23


Age

: 25




---
Permissions in this forum:
You
cannot
reply to topics in this forum